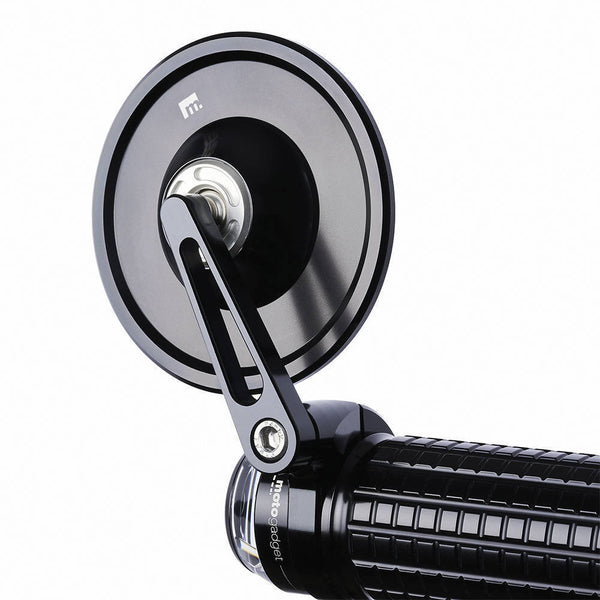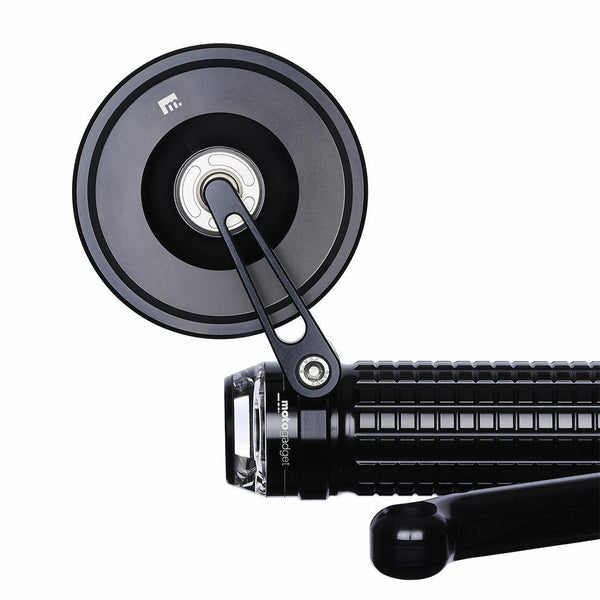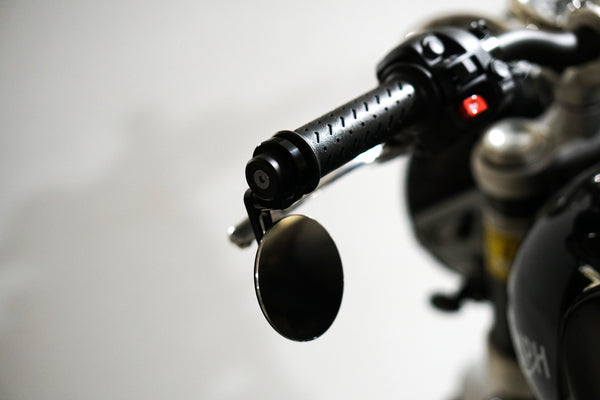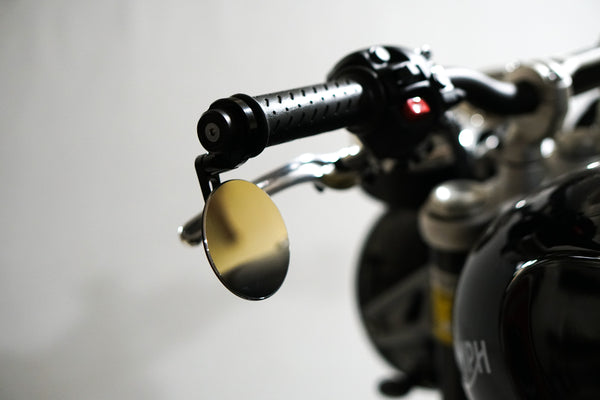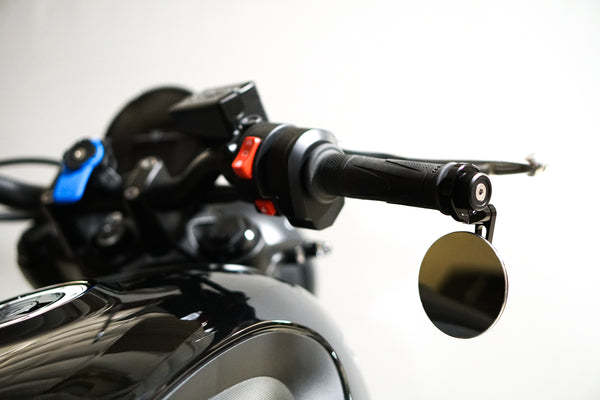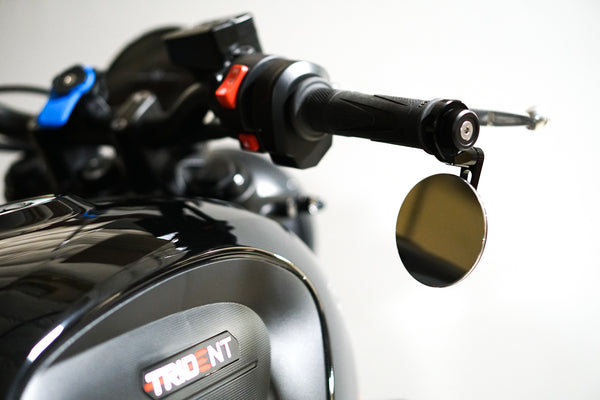 Motogadget m.View Spy Bar End Mirror
m.view METALMIRROR
MotoGadget now exclusively presents its glassless mirror series m.view. The special feature of this motorcycle mirror is the patented mirror surface, which is worked directly into the metal of the body. The Aluminum itself is the mirror surface!
A weightless design without edge and frame is possible and the mirror body itself becomes very thin and light.

Shattered glass or fallen out glass are simply not possible! The convex mirror surface is produced in flycutting by means of diamond tools on ultra-precision machines. It is then made resistant to oxidation, corrosion and scratches by a complex plasma coating process in a vacuum. The mirror body, mirror arm and the clamping for the handlebar end are milled on CNC machines from solid aluminum and anodized to a high quality. All screws are made of stainless steel. The precise ball joint allows a comfortable and very stable adjustment of the mirror.
m.view spy
Easily mounted above or below the handlebars and suitable for the right and left side. Includes bushing to adapt to 7/8" or 1" bars.
Specifications and features
Dimensions
Diameter of mirror body: 75 mm
Thickness of the mirror body without ball head: 4 mm
Lenght of the stem: 61 mm
Inner diameter of the clamp: for 22 mm und 1 inch handle bar
Clamping width: 8 mm
Includes in package is 1 rear view mirror m.view spy with stem and clamp
Mirrors are sold as EACH and can be used for left or right configurations.
CLICK HERE -> Yamaha XSR Bar End Adapters sold separately
CLICK HERE -> Triumph 7/8" Brogue Bar End Finishers sold separately