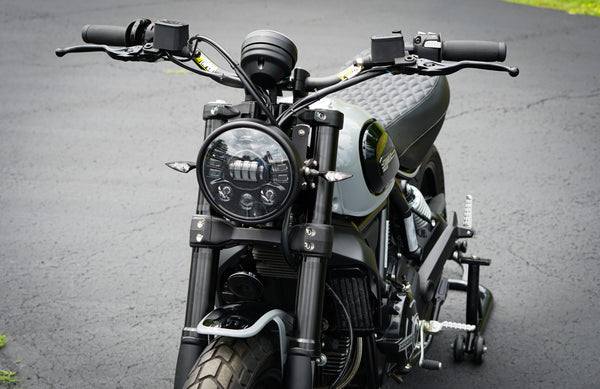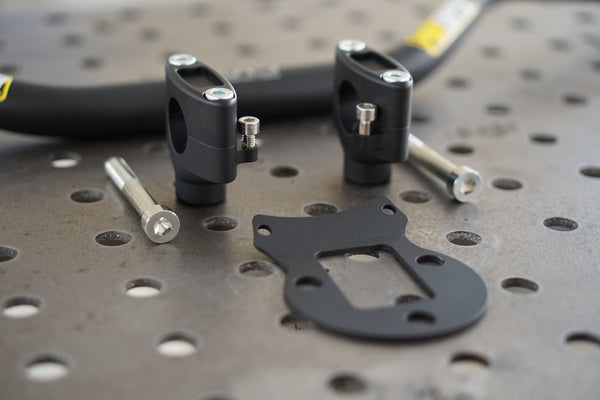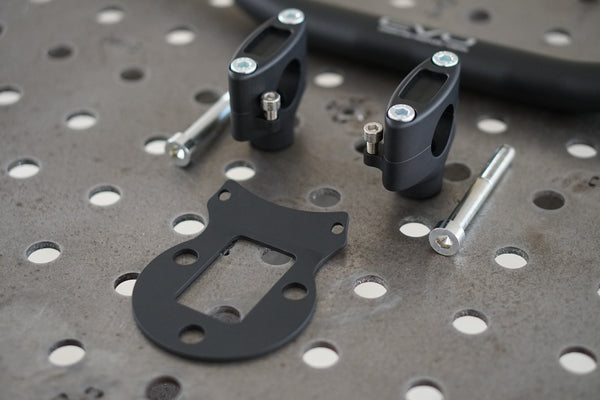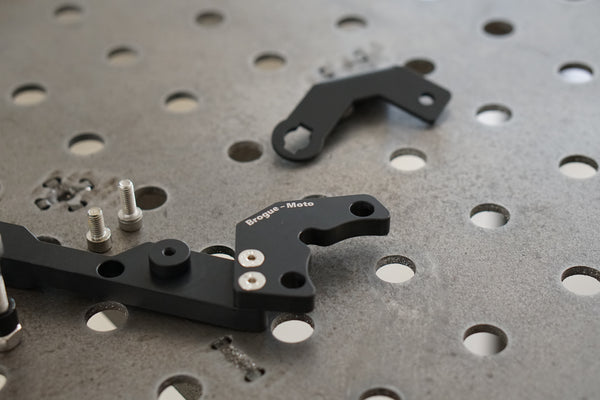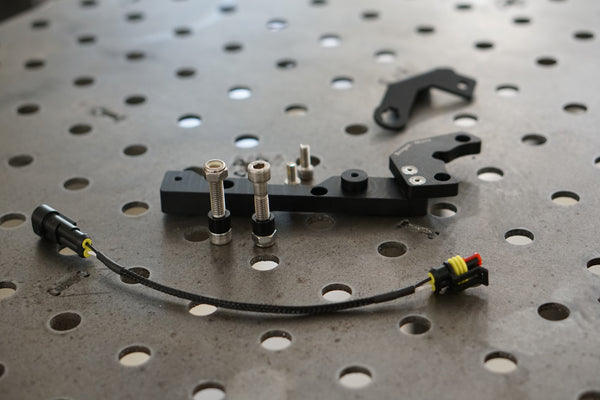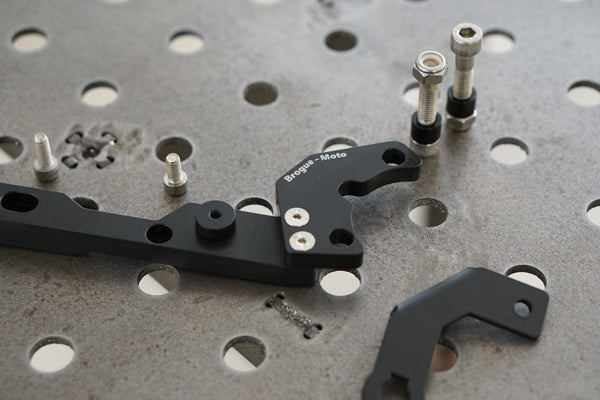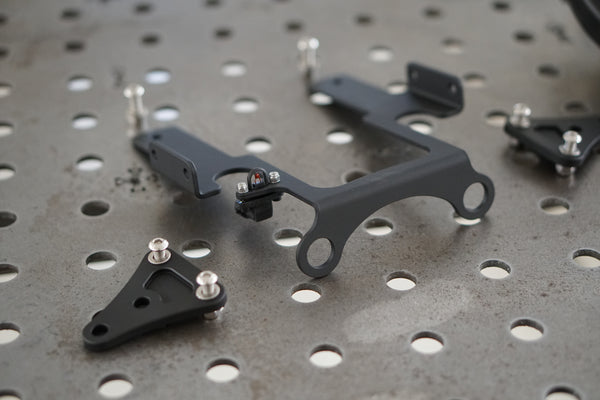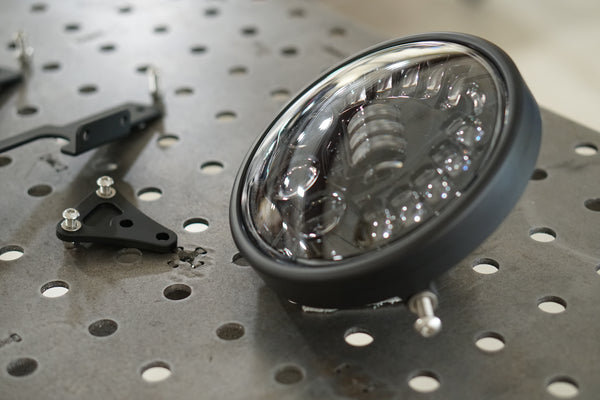 Ducati Scrambler Gauge Relocation + Handlebar kit + Ignition Relocation Kit + 7" Led Headlight Conversion
We've taken the guesswork out of modifying the control area of your Ducati Scrambler. Our kit includes 1-1/8" handlebars, machined risers, a gauge relo bracket plus an ignition relocation kit. And if that wasn't enough, we've added a horn relo bracket and an 7" LED conversion option.
Get a complete one off look that's sure to perform as good as it looks.

A few notes – Our kit can be used with your stock headlight assembly or with our extended headlight kit (option 2). Option 2 includes mounts, brackets, a JW Speaker LED and all the associated hardware needed to complete the installation. To keep our cost down we will no longer wire in an OEM headlight connector (check our installation instructions for guidance).

What's Included
Please select the correct variant below. You can now add or source your own handlebars. If selected, Pro Taper Evo 1-1/8" Windham fat bar handlebars will be supplied with each kit.

Option 1 –

Brogue Machined Handlebar Risers
(4) M8X30 Cap Bolt
(2) M10X80MM Cap Bolt (custom machined)

Brogue Gauge Relocation Bracket
(2) M6X12MM Cap Bolt

Brogue Machined Ignition Relocation Bracket
(2) M5X16MM 90 deg Countersunk Bolt
(1) M6X12MM Socket Bolt
(1) M6X16MM Socket Bolt
(2) M8 Lock Nut
(2) Black Spacer OD ½ ID .319 Length 3/8
(2) M8X40MM Socket Bolt
Brogue Ignition Extension Harness
Brogue Horn Relocation Bracket

Option 2 -

Includes everything in Option 1, plus the following:

Brogue Machined Headlight Brackets
(4) M6X20MM BH Bolt
(4) M6 Washer
(4) M6 Lock Nut
(2) M8X20MM BH Bolt
(2) M8 Washer

Brogue Headlight Subassembly
(2) M3 Washer
(2) M3 Lock Nut
(2) M3X12MM Cap Bolt
(2) M6X20MM BH Bolt
(4) M6 Washer
(4) M6 Locknut

Brogue Collective Machined 7" Headlight
(1) Pick between our JW Speaker 8700 or 8790 Adaptive LED
(1) LED complete kits come pre-assembled with premium stainless-steel hardware, spacers, and all the necessary goods to complete a successful installation.

Fitment

Icon 2015-2022
Nightshift 2022-2022
Urban Motard 2022
Mach 2.0 2018, 2019
Street Classic 2018-2020
Desert Sled Enduro 2018-2022
Full Throttle 2018-2022