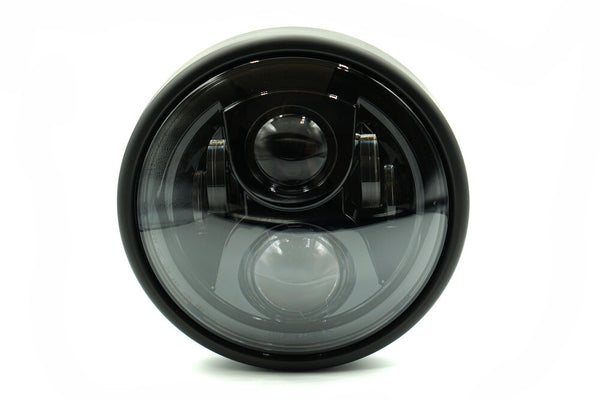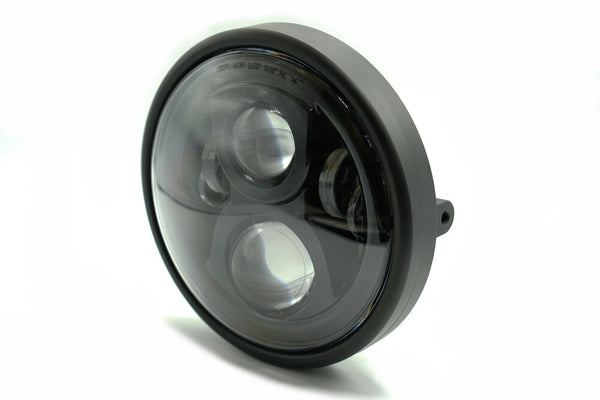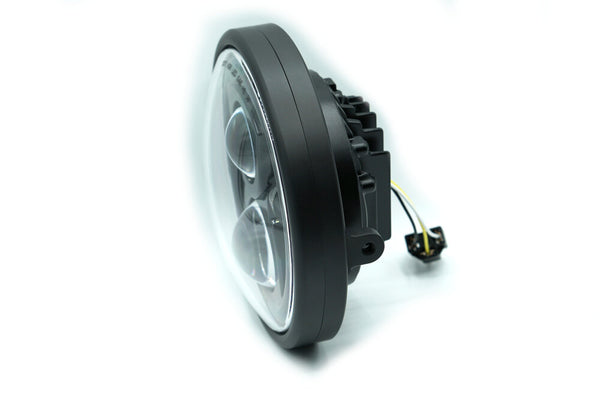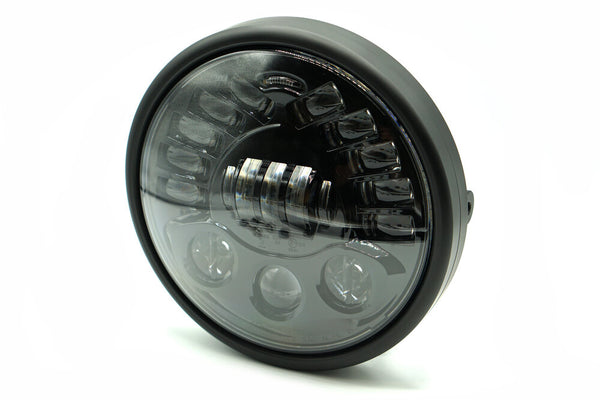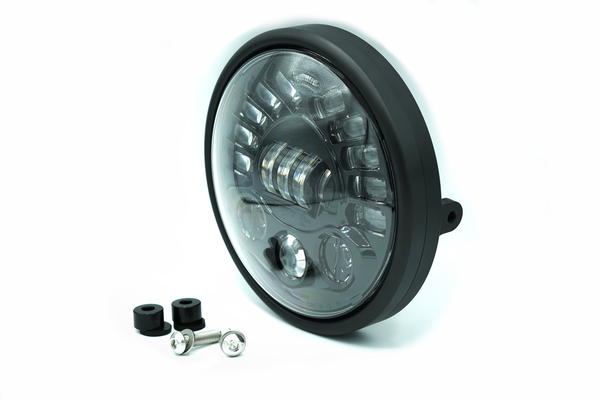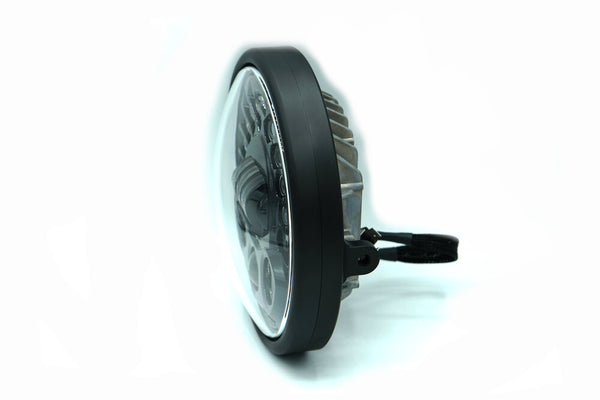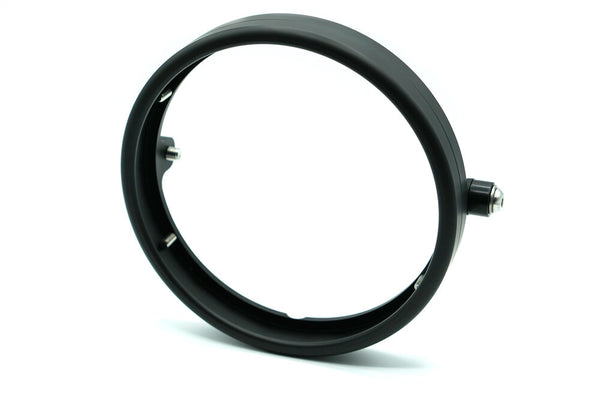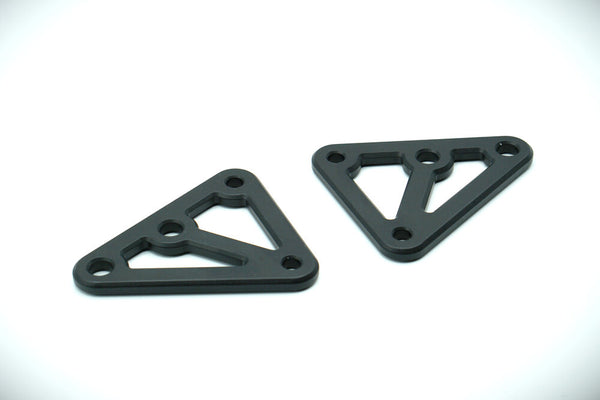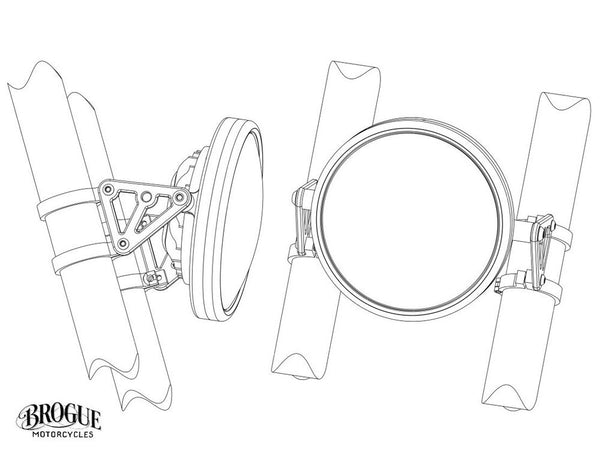 XSR700 - Brogue Collective - 7" LED Naked Headlight Kit 2022+
XSR700 - Brogue Collective - 7" LED Naked Headlight Kit
Our patented design provides a sleek profile compared to other options on the market and can be mounted to virtually any motorcycle.
What's Included
Brogue Collective - machined 7" LED naked motorcycle headlight holder in a matte black finish (type III anodized hard coat).

Short machined aluminum headlight brackets (type III anodized hard coat).

LED light of your choice which comes pre-assembled and includes all the associated hardware to complete the installation.
Any M8 aftermarket turn signals will fit but are not included. Includes stainless hardware and the correct machined anodized spacers.
For 2022 Plus models, you'll have to remove all the plastic bits and install our fork clamps (included in our 2022 plus kit). We also wire in our own relay circuit which will allow you to run an aftermarket LED (included and prewired into each headlight assembly).
Fitment - 2022+
Option 1 - Complete kit with JW Speaker 8700 EVO 2 Dual Burn 7" LED - DOT approved
Model 8700 Evo 2 Dual Burn (DOT version). U.S. DOT-compliant guarantees that your lights are legal on the road.
Bezel Color - Black
Back Heatsink Casting - Black
Option 2- Complete kit with JW Speaker Model 8790 Adaptive 7" LED - DOT & ECE approved
The 8790 Adaptive 2 Series headlights have been improved to feature Adaptive technology when using the high beam, in addition to the low beam. Providing ditch-to-ditch lighting to eliminate dark corners on sharp turns and a punch of light 1,500 feet down the road to give you a safer and more confident ride to master the corners.
Improved to feature adaptive technology with the high beam, in addition to the low beam
On-board intelligence senses leaning angles when cornering to control light
Dynamically fills in dark areas while turning
Breakthrough improvement in visibility and safety
Bezel Color - Black
Back Heatsink Casting - Aluminum Finish (coated for corrosion protection)