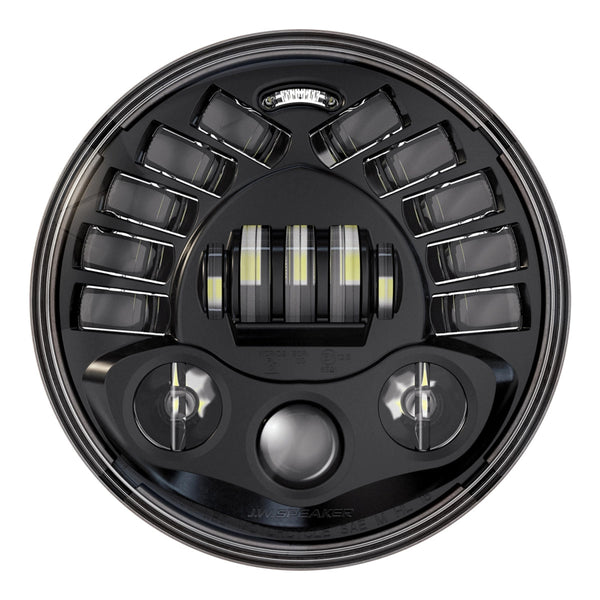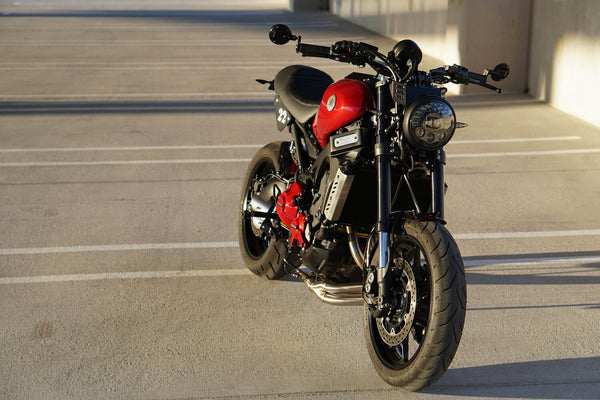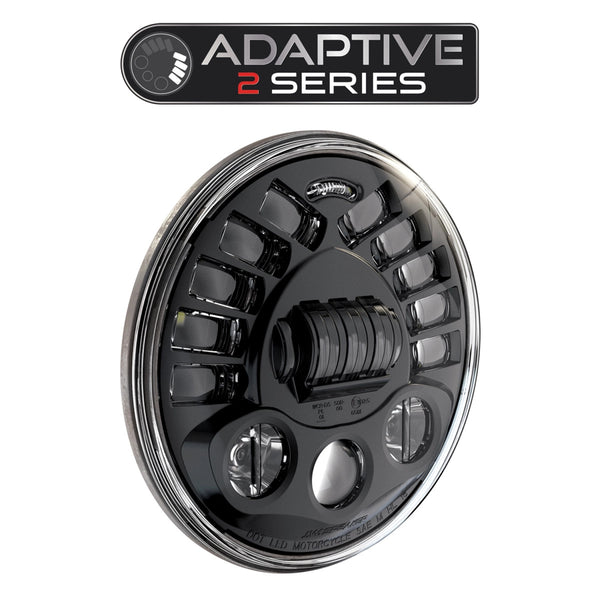 7″ Round LED Motorcycle Headlight – Model 8790 Adaptive 2
JW Speaker Model 8790 Adaptive 7" LED - DOT & ECE approved - with Black Inner Bezel
The Adaptive 2 Series headlights have been improved to feature adaptive technology when using the high beam, in addition to the low beam. Providing ditch-to-ditch lighting to eliminate dark corners on sharp turns and a punch of light 1,500 feet down the road to give you a safer and more confident ride.


Improved to feature adaptive technology with the high beam, in addition to the low beam
On-board intelligence senses leaning angles when cornering to control light
Dynamically fills in dark areas while turning
Breakthrough improvement in visibility and safety
Plug & play solution for 7″ round (also known as PAR56) motorcycle headlight buckets
DOT & ECE dual-compliant headlight
Dual Burn® high & low beam optics for extra punch of light
ComfortLite® high beams
Note: This is for a bare LED. It's up to the builder to gather, research and build their own headlight assembly. Scratched, damaged, and or installed LED's will NOT be accepted as a return.