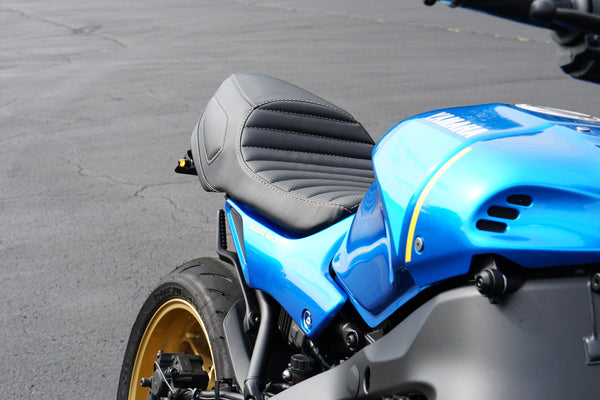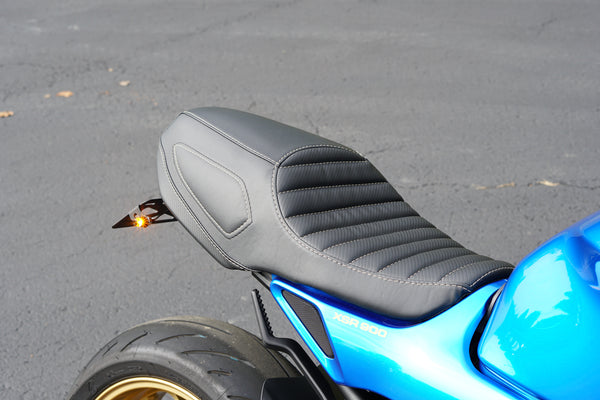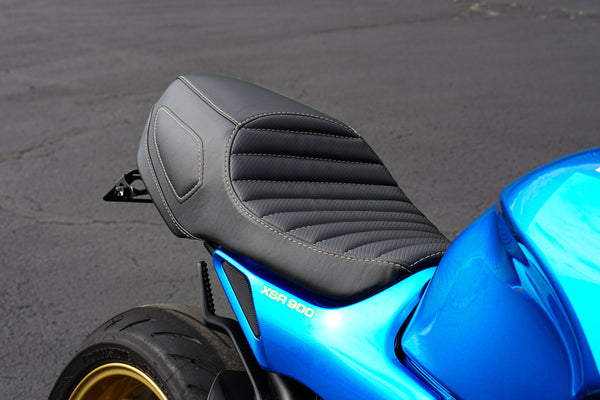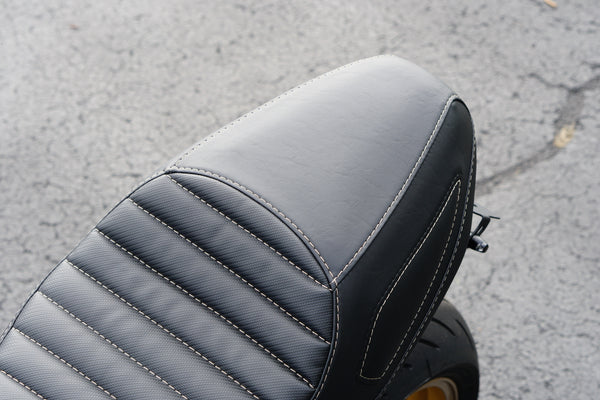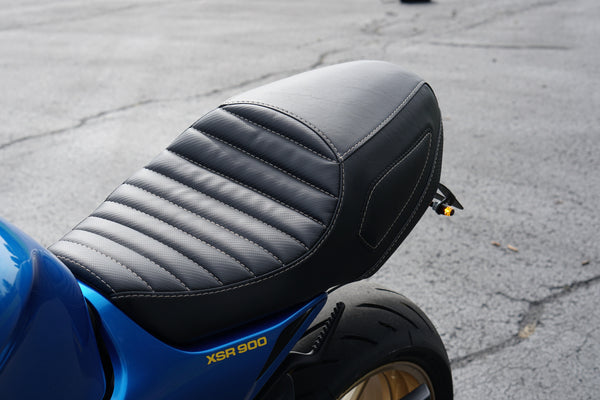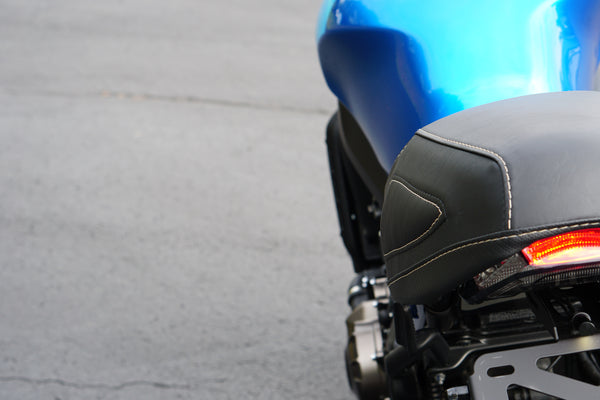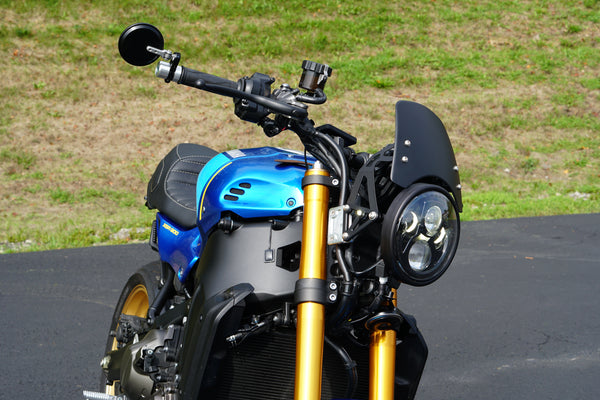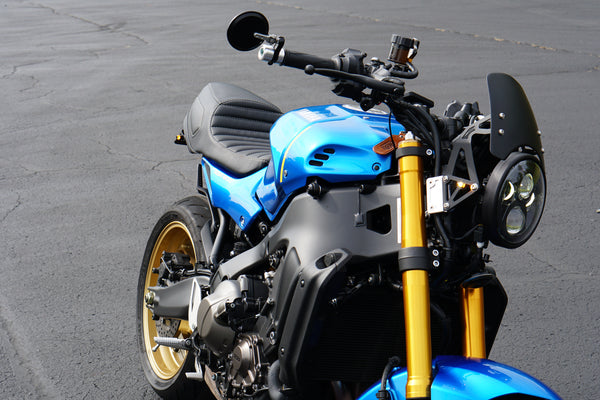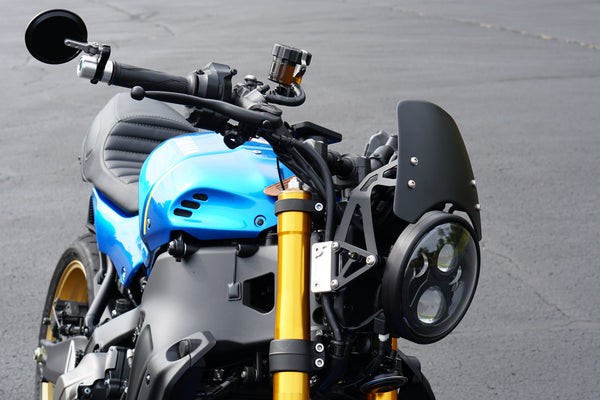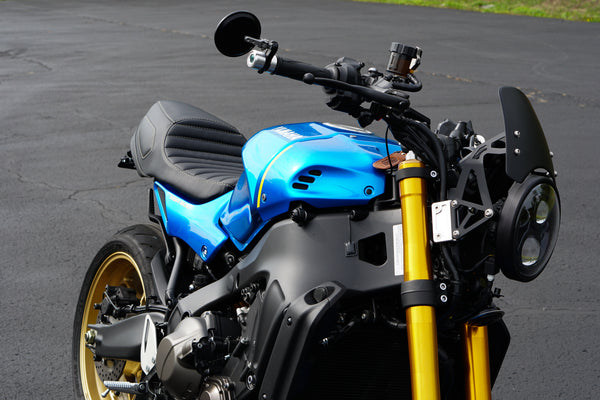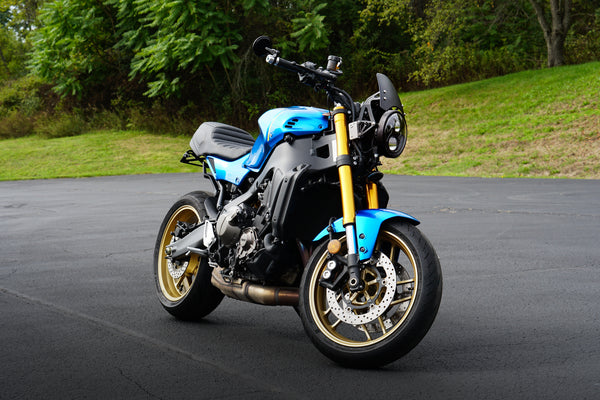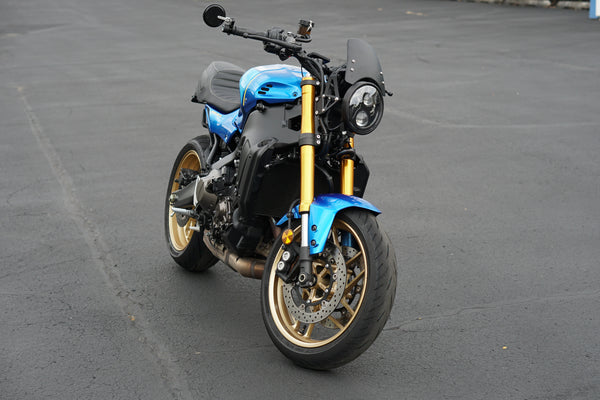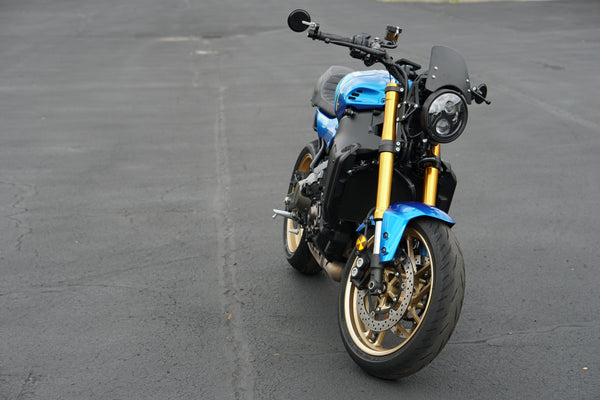 XSR900 SEAT TRIM, FOAM, AND COVER SERVICE - 2022+
We're now offering our custom seat service to transform your 2022+ XSR900.
All you have to do is send us your stock seat and we will reshape the rear hump plus trim back the cup of the seat for a more suitable riding position (we do not make the seat thinner but actually add padding. We only trim the rear cup of the seat back). We then handcraft a new seat cover using extra padding and the highest quality marine grade vinyl out there. 

Typical build time is currently 3-6 weeks.
- Please send your stock seat to the following address -
215 West Road
Pleasant Valley, NY 12569
A few notes-
Shipping charges only covers return shipping.
Custom alterations and design changes will cost more. Please email Contact@broguemotorcycles.com for a custom quote.